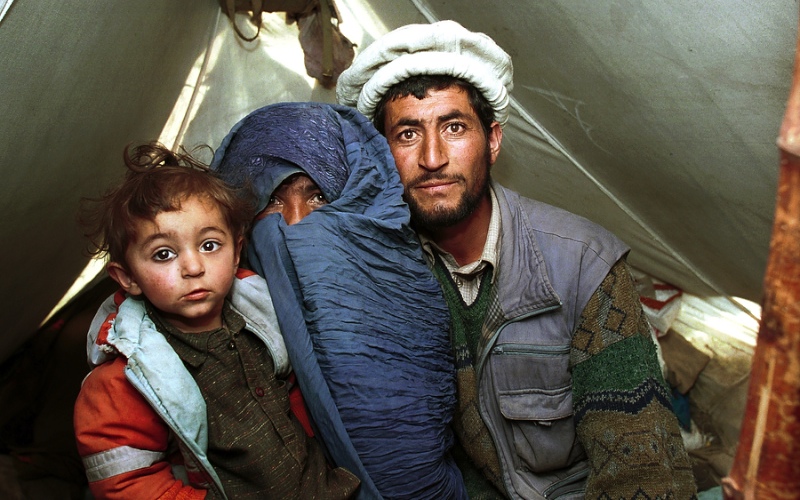 Chitral, Pakistán, Febuary / 2002
It was February 2002, I was shooting the Afghan refugees in Chitral town in the north of Pakistan, they fleed from the U.S bombing in their country Afghanistan, they crossed to Pakistan through the icy mountains of the Hindu-Kush.
When I went into the tent  I did not see the bulk at the background, the man was posing ahead with his daughter, but suddenly, I realized that such bulk was a woman completely covered by a burka, I called the interpreter and asked him that the woman posed for the photo too, but she resisted, only her husband get convince her, despite that, she just left me see her eyes through the folds of the burka.
Really I don't know but, later, while seeing this picture , I can not avoid  think about her  as a super-refugee, a refugee from the war, but also from  her own culture, her religion, her neighbors, her husband… her own life.
And, how to explain the glance of the little girl?, I feel restless about it ,  my soul is pierced by her tenderest misery, for her bleak future, something is sure about her, some day her life will be buried under a burka too, and so, she become another super-refugee for the rest of her days, like her own mother.
Not to be! … That's the question.