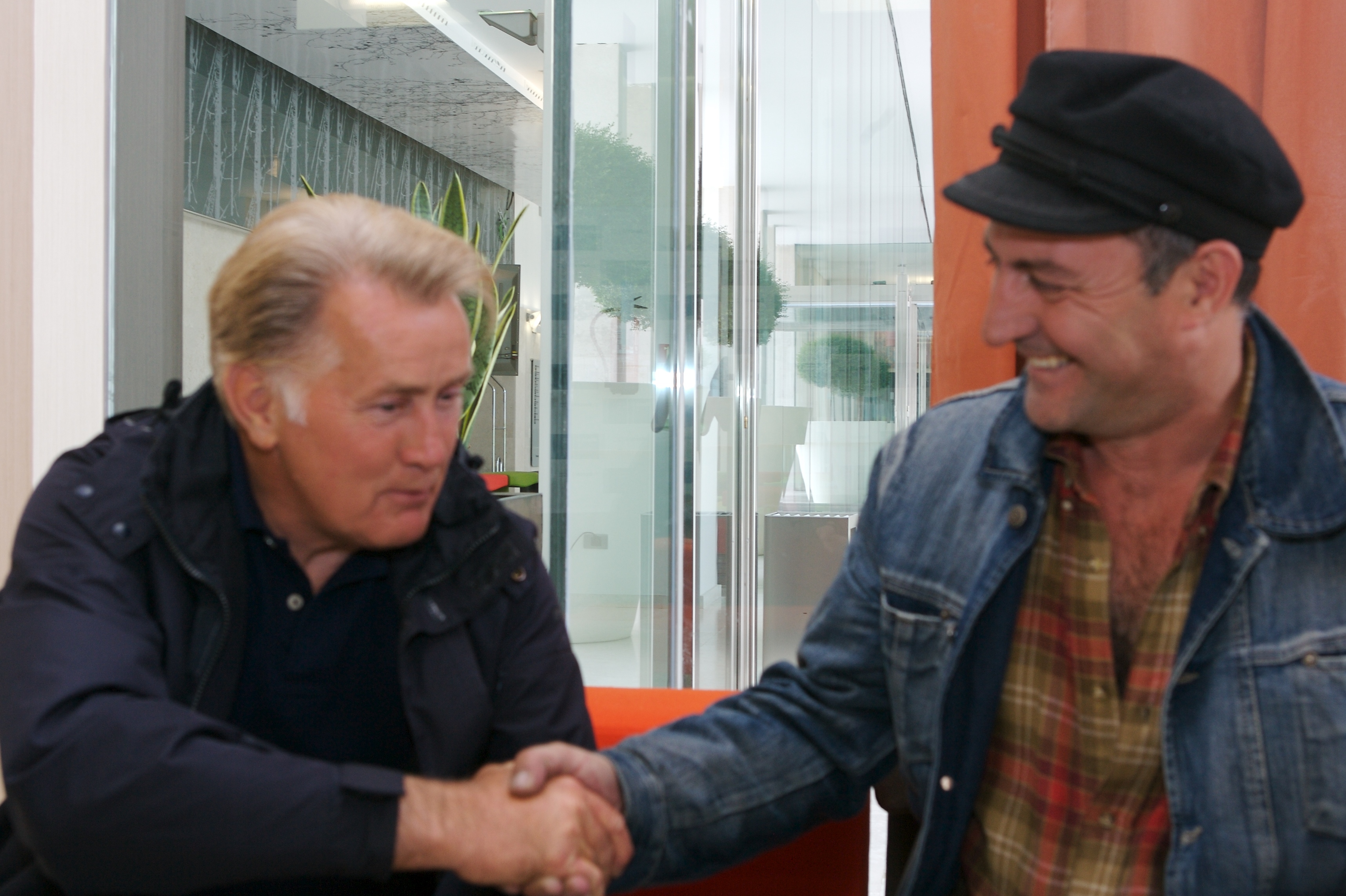 Martin Sheen / Madrid 2007
My friend, Claudio Lauria, Director of the Environmental Film Festival of Catalonia, proposed me to travel to Madrid city along with his team in order to make an interview to actor Martin Sheen, well, I said, it isn't my field photographing celebrities and / or artists, but I do not regret about that trip because meet to mister  Martin Sheen was to make another friend (so,  just Martin  from now on ).
The fact is that Martin is a great guy, simple and absolutely no divo, for me he will remain always as the Captain Willard, his role in the Apocalypse Now film, in search of the mad colonel Kutz (Marlon Brando) inside the Cambodian jungle, after meeting and chat with him I decided  to emulate their role in that film, but without guns or crazy adventures, just to travel to Cambodia along  the Mekong River while  photographing everything in front of my eyes , I reached this goal on May / June 2007.
Well, as I was saying, Martin is a great guy, it was sufficient a data that he gave me, he told that his real name was not Martin Sheen … but Ramon Estevez instead, he saw me his California driver's license to confirm it, but the relevant issue was not that, many people, some for artistic reasonss, and others in order to hide their real origins (Spain, champion of the World in that area), change their names.
But Martin not only did not renounce to his name, Ramón Estevez, but also he was very proud for it, as well as about his  Spanish origin, live to see!, that fact  immediately aroused my sympathies, Martin said that the name Martin Sheen was just a a sort of logo, not his real name, good for you Martin!, sorry, I meant … Ramon.